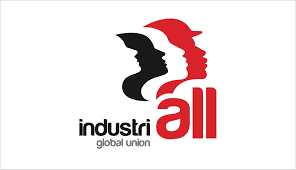 Geneva and Brussels, 24 February 2022
Ukraine: dialogue and diplomacy are the only way forward
While the tensions over Ukraine persist, IndustriALL Global Union and industriAll European Trade Union's affiliates call for the de-escalation of the conflict and a peaceful solution. The current tensions primarily affect ordinary people, disrupting their lives on a daily basis and increasing uncertainty for their future. It is also destabilising the entire region, adding to the economic and social hardship.
IndustriALL Global Union and industriAll European Trade Union urge the relevant policy makers from Ukraine, the Russian Federation, the USA, the EU and international organisations to redouble their efforts to focus the process towards one of dialogue and political solutions to ensure a stable peaceful outcome for Ukraine, and to guarantee security for Europe and Ukraine's neighbouring countries.
Diplomacy should prevail to solve the crisis. A military confrontation will have incommensurate humanitarianconsequences and will only lead us further away from a long- term and sustainable solution.
We express solidarity with all trade unions in the region which have for too long been hostages of geopoliticalconflicts. We also call for trade union solidarity across borders. Only peace and security can create the conditions for sustainable economic recovery, while securing an effective level of social justice and social protection for working people and their families.